If you're getting married and looking for the right place to hold the reception, look no further.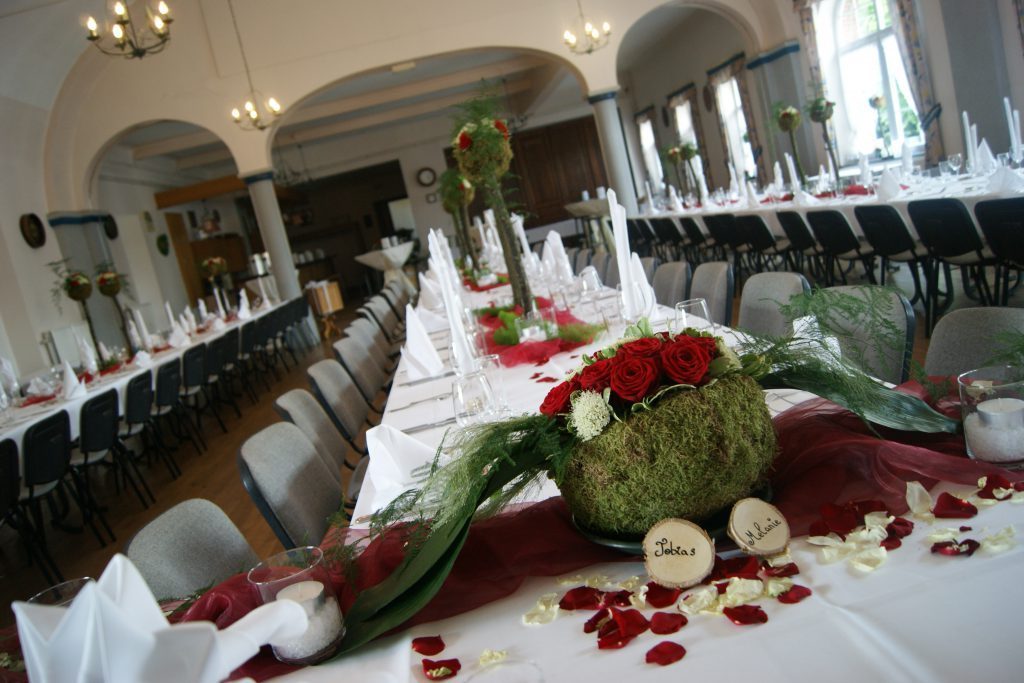 We have the ideal venue for you, where you can eat, drink, dance and celebrate late into the night.
You can arrange seating, tables and so on exactly as you wish.
We are surrounded by green countryside, the ideal backdrop for your wedding photos.
Our house chef will put together an exquisite buffet made precisely to your requirements.
When the party's over, guests from further away can get a good night's sleep in our hotel, and go home the next morning after a hearty breakfast.
We can offer a wide range of options, and will make sure that this important part of the happiest day of your life goes exactly to plan!